News from the Energy Researchers at NERA
Welkom bij NERA!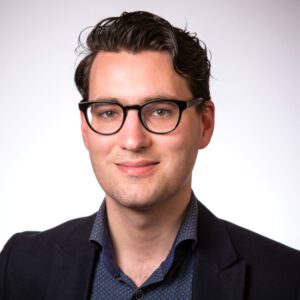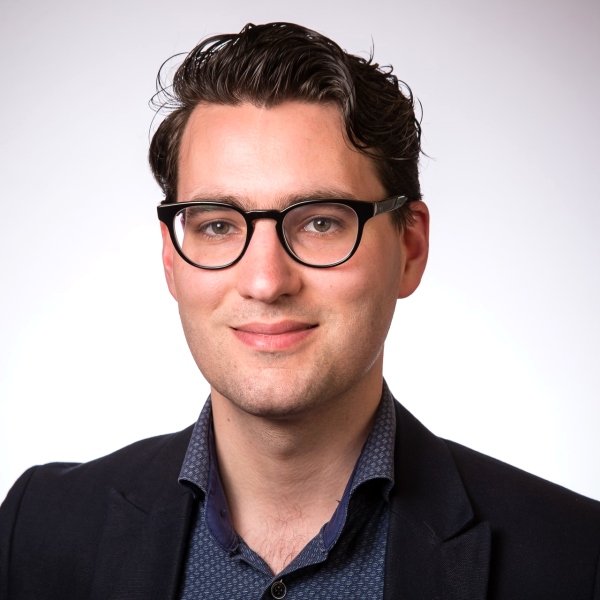 Dit is de eerste blogpost op de vernieuwde website van NERA. Van harte welkom! In deze post zal ik mezelf kort voorstellen en NERA introduceren. In volgende posts zal ik – of een van de andere mensen van NERA – dieper ingaan op spannende ontwikkelingen in de energietransitie.
Mijn naam is Mark Boneschanscher en ik ben in het dagelijks leven de managing director van EIRES, het instituut van de TU Eindhoven gericht op energieonderzoek. Daarnaast ben ik de algemeen secretaris van NERA. In beide rollen ben ik een soort 'manusje van alles', een heerlijke rol met een hoop vrijheid. Verder probeer ik zowel bij NERA als EIRES om samenwerkingsverbanden op te zetten. Tussen onderzoekers onderling, maar ook tussen onderzoekers en bedrijfsleven, of met overheidspartijen. Want ik ben ervan overtuigd dat dit de enige manier is om de energietransitie te versnellen.
Daarmee komen we ook meteen bij de kern van NERA. Toen NERA in 2013 werd opgericht was dit vanuit de overtuiging dat er veel beter kon en moest worden samengewerkt in het energieonderzoek. De partijen van het eerste uur waren TNO, ECN, FOM, en de technische universiteiten van Delft, Eindhoven en Twente. Bij de start was het plan vooral dat NERA een krachtenbundeling richting Europa zou zijn. NERA was daarmee in eerste instantie een bestuurlijk overleg, met daarbij ook een werkgroep die hier uitvoering aan gaf.
In de afgelopen acht jaar is er bij NERA veel veranderd. Er is een Scientific Board ingesteld die als dagelijks bestuur optreedt. Daarmee is de focus van bestuurlijk naar wetenschapsinhoudelijk overleg verschoven. Ook ligt de nadruk nu minder op Europa en meer op nationale afstemming en samenwerking. ECN is opgegaan in TNO en FOM is opgegaan in NWO, daarnaast zijn de universiteiten van Utrecht, Groningen, Leiden en Amsterdam (UvA) toegetreden tot de organisatie. Hiermee is de oorspronkelijk vooral technische focus veel breder geworden, met expliciete nadruk op het belang van het sociaal- en geesteswetenschappelijk onderzoek binnen de energietransitie.
Maar met al die veranderingen is er binnen NERA één kerndoel overeind gebleven. En dat is het versterken van de samenwerking in het energieonderzoek. Zo heeft NERA de route Energietransitie opgezet binnen de Nationale Wetenschapsagenda (NWA). Ook heeft NERA meegewerkt aan de totstandkoming van het missiegedreven innovatiebeleid. Over beide onderwerpen valt een aparte blogpost vol te schrijven, en die zal dan ook nog wel volgen. Met dit alles is de samenwerking in het energieonderzoek ook wel echt sterker geworden. Maar tegelijkertijd is de energietransitie in een dusdanige versnelling gekomen dat er zich weer allerlei andere uitdagingen hebben aangediend.
Zo vraagt het missiegedreven innovatiebeleid om een echt andere vorm van organisatie van het onderzoek. Ook wordt de aansluiting bij Europa weer steeds belangrijker. We zijn bezig met een balanceer act tussen impact hier en nu – want elke ton vermeden CO2-uitstoot telt – en tussen het werken aan de vraagstukken waarvoor nu nog geen oplossing in zicht is. Want voor de oplossingen van 2050 moeten nu al de zaadjes worden geplant.
Kortom, wordt vervolgd!
Welcome to NERA!
Belang van sociale wetenschappen bij energietransitie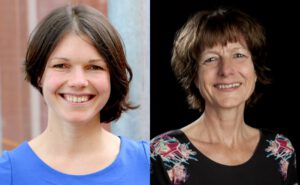 In de video hieronder vertellen Hoogleraar Omgevingspsychologie Linda Steg en Universitair Docent Omgevingspsychologie Goda Perlaviciute, beiden van de Rijksuniversiteit Groningen, over het belang van sociale wetenschappen bij de energietransitie.
De energietransitie is niet alleen een technische maar ook een maatschappelijke uitdaging. Om de energietransitie mogelijk te maken, is het nodig dat mensen hun gedrag veranderen, zoals minder en efficiënter energie verbruiken, en overstappen naar duurzame energiebronnen. Bovendien is het belangrijk dat er voldoende maatschappelijk draagvlak is om veranderingen in energietechnologieën, energiesystemen, en energiebeleid te implementeren.
De sociale wetenschappen bieden belangrijke inzichten in welke factoren invloed hebben op duurzaam gedrag van mensen en op maatschappelijk draagvlak voor duurzame energietechnologieën, systemen, en beleid. De energietransitie is alleen mogelijk wanneer er rekening wordt gehouden met wat mensen motiveert en in staat stelt om bij te dragen aan de energietransitie.
Importance of social sciences in energy transition